SACRED DAILY RITUALS: SIMPLE PRACTICES AND HABITS TO HONOR & NURTURE YOUR SPIRITUALITY EVERYDAY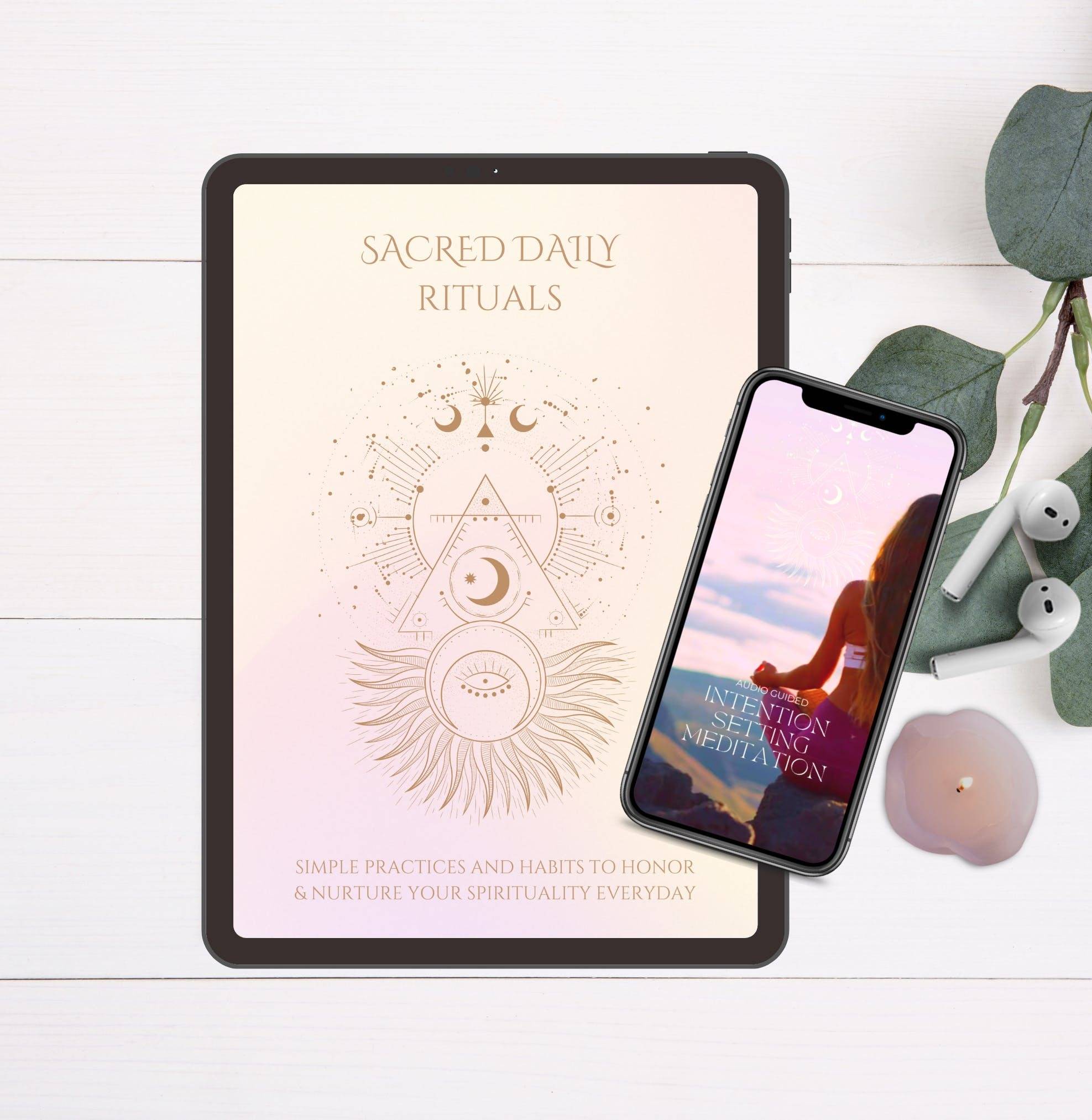 Are you ready to connect with your higher self and unlock your full spiritual potential? If so, then you've come to the right place.
Whether you're looking to cultivate inner peace, manifest your dreams or simply deepen your spiritual practice, our eBook can help guide you.
It explores simple, yet powerful daily practices and habits to help you create a deeper connection with yourself and tap into your inner divine energy.
From dream journaling and meditation to visualization and manifestation, you'll learn how to incorporate daily spiritual rituals into your everyday routine and life, and reap the benefits of a more fulfilling and empowered existence.
So why wait? Sign up now and start your journey towards greater self-discovery and spiritual growth today!
​